Logical Reasoning :: Direction Test Problems And Answers
1. One day, Rohit left home and cycled 5 km south wards, turned left and cycled 10 km turned right again and cycled 5 km and turned right and cycled 10 km. How many kilometers will he have to cycle to reach his home straight?
Answer & Explanation
Answer: Option B
Explanation: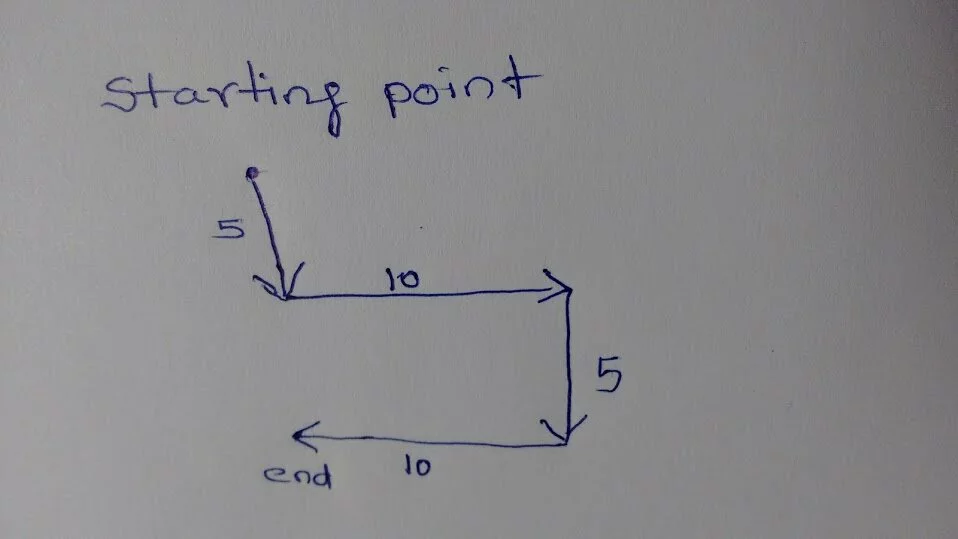 10 km
---
Who are all can get the advantages from this Direction Test Question and Answers section?
Those are all planning for any competitive examinations can use this segment to enhance their abilities.
L.I.C/ G. I.C Competitive Exams
Career Aptitude Test (IT Companies) and etc.
Defence Competitive Exams
Common Aptitude Test (CAT)
UPSC Competitive Exams
Bank Competitive Exam
SSC Competitive Exams
Railway Competitive Exam
University Grants Commission (UGC)